Fairview Marino Tuesday Club
The aim of the Fairview Marino Tuesday Club is to support our older friends and neighbours who may have difficulty in getting out and about. The club meets every Tuesday 2 p.m. to 4.30 p.m. in the Carleton Hall for social activities, light refreshments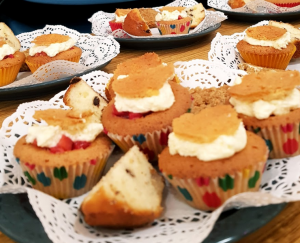 and a chat. The club is run by volunteers and is a charity registered with the Charities Regulator.
Volunteer Drivers
Without the service of our volunteer drivers, many of the club members would be unable to attend the club. We would like to take this opportunity to acknowledge the great service the drivers and our other volunteers provide. Some of our drivers provide lifts every Tuesday and some every second Tuesday. If you would like to volunteer as a driver we would be delighted to hear from you. Contact Liz on 087 6560331 or email thetuesdayclub2014@gmail.com for more information.
Many thanks to all of our current volunteers and supporters, and you are very welcome to get in touch to enquire about becoming a volunteer driver or to get involved in another capacity.