The late Sister Barbara Sexton, C.P:  An Appreciation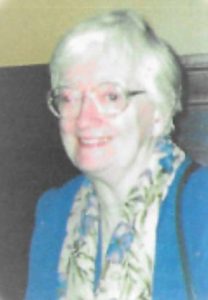 Sister Barbara Sexton, C.P. who died recently in Lytham St. Annes, Lancs., was a parishioner of Marino. As Lena Sexton, she grew up on Croydon Park Avenue, and attended the parish schools, completing her Secondary Education at Maryfield College.
She entered the Cross & Passion Novitiate on leaving school, where she qualified as a teacher. She taught in Ballycastle, Co. Antrim and in Bradford and Bolton in the north of England and was Head Teacher in Bolton for 23 years. In 1992 she was honoured with an O.B.E. for her Services to Education.
After her retirement from teaching in Bolton, Sr. Barbara joined with some local people in setting up a Project for disadvantaged people, which grew and flourished over the years. Her commitment to this work was whole-hearted.
She was also the author of a biography of the Foundress of the Cross & Passion Sisters, Elizabeth Prout, who became Mother Mary Joseph Prout. The biography, entitled "A job in Jeopardy," was published in 2010, and is most interesting and enlightening.
As Sr. Barbara's health declined, she went to live in the Cross & Passion Convent in Lytham St. Annes, where she passed away in the tender care of the Sisters on 12th June. She was buried in Saltcotes Cemetery in Lytham on 23rd June 2020.
May she rest in peace.