Website Under Construction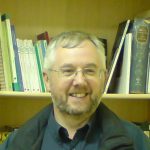 Dear Parishioners,
I am delighted to have the opportunity to introduce myself through the pages of this web site.  My name is Tom Noone and as Parish Priest of St. Vincent de Paul Parish, Marino I want to welcome you to our new Parish web site, which is currently undergoing reconstruction.
It is our hope and prayer that, through using this newly designed site, on its completion you will come to know more about our parish and our people.
In so doing you may come to recognise the many aspects of Christian life within our parish, and perhaps you may be called not only to attend our various services but to take an active part in the many activities within the parish.
Father Tom Noone P.P.
Church Closure/Electrical works:
Due to the necessary rewiring of the Church and upgrading of Church lighting, our Church will close AFTER THE 12.30 PM MASS ON SUNDAY, 13TH AUGUST  FOR APPROXIMATELY 5-6 WEEKS.  The Dominican Sisters on Griffith Avenue have very kindly offered the use of their school hall to celebrate Sunday Masses and the Rosmini Fathers in St. Joseph's, Grace Park Road have kindly agreed to accommodate us at their weekday Mass at 10.00 am.  There will be no 08.00am Mass in St. Joseph's.  Funerals will continue to be celebrated by the priests of our parish in neighbouring churches and Baptisms will take place in St. Joseph's, Grace Park Road.
Apologies for any inconvenience this may cause.
Mass Time changes:
There will be some changes in Sunday Mass times as a result of the move to the Dominican Hall.  FROM THE WEEKEND OF 19TH /20TH  AUGUST,  weekend Masses will be as follows:
Sat. Vigil Mass: 5.30pm
Sun. Morning Masses:  9.30am; 11.00am and 12.30pm.  There will be NO Sunday evening Mass.
MASS TIMES IN LOCAL PARISHES
St Joseph's Chapel Rosmini, Gracepark Road
Monday to Saturday: 10.00 am
Sunday: 10.30am & 11.30 am
Donnycarney (Our Lady of Consolation)
Saturday Vigil: 6.30pm
Sunday: 9.00am (Bilingual); 10.30am (Family Mass); 12 Noon & 6.30pm
Monday to Saturday: 8.00am & 10.00am
No Evening Masses (except Holy days)
Holy Days: (Vigil Mass 6.30pm), 8.00am; 10.00am & 6.30pm
Confessions: Sat 10.30am – 11.00am & 6.00pm – 6.30pm
Larkhill (Church of The Holy Child)
Saturday Vigil: 7.00pm
Sunday: 11.15am; 12.30pm & 6.00pm
Monday to Friday: 9.15am & 7.00pm
Saturday: 10.00am & 7.00pm
Holy Days: (Vigil Mass 7.00pm), 9.15am; 11.15am & 7.00pm
Bank Holiday: 10.00am
Confessions: Sat 10.30am & 6.30pm.  Eve First Friday: 09.45am & 6.30pm
Fairview (Church of The Visitation of the Blessed Virgin Mary)
Saturday Vigil: 6.00pm
Sunday: 09.30am; 10.45am (Family Mass); 12.00pm & 1.15pm
Monday to Friday: 08.00am & 10.00am
Saturday: 10.00am
Holy Days: 08.00am; 10.00am & 12.00pm
Confessions: Mon-Sat after 10.00am Mass & also 12.00pm-1.00pm on Sat
Corpus Christi, Home Farm Road, Drumcondra
Saturday Vigil: 6.30pm
Sunday: 09.30am & 11.30am
Monday to Friday (except Wednesdays): 10.00am
Holy Days: Same as Weekday Masses