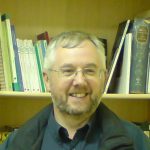 Welcome
Permanent Changes in Mass Times:
On reopening the Church it has been decided to continue with the present Mass schedule. The Saturday Vigil Mass will take place at 5.30pm and the Sunday evening Mass will be discontinued, as will the Evening Mass on Holy Days.
Sat. Vigil Mass: 5.30pm
Sun. Morning Masses:  9.30am; 11.00am and 12.30pm.
Child Protection Meeting;
There will be an information evening on the Child Protection policy and Procedures for Marino Parish ad Dublin Diocese on Tuesday 24th October from 8.00pm to 9.30pm in the Marino Room of the Parish Church. Garry Kehoe, Training & Development Co-Ordinator, Child Safeguarding & Protection Service, Dublin Diocese will outline guidelines for the safeguarding of children and vulnerable adults involved in parish activities, recruitment procedures for volunteers, Garda vetting, and the procedures for the reporting concerns/allegations. All are welcome to attend.
MASS TIMES IN LOCAL PARISHES
St Joseph's Chapel Rosmini, Gracepark Road
Monday to Saturday: 10.00 am
Sunday: 10.30am & 11.30 am
Donnycarney (Our Lady of Consolation)
Saturday Vigil: 6.30pm
Sunday: 9.00am (Bilingual); 10.30am (Family Mass); 12 Noon & 6.30pm
Monday to Saturday: 8.00am & 10.00am
No Evening Masses (except Holy days)
Holy Days: (Vigil Mass 6.30pm), 8.00am; 10.00am & 6.30pm
Confessions: Sat 10.30am – 11.00am & 6.00pm – 6.30pm
Larkhill (Church of The Holy Child)
Saturday Vigil: 7.00pm
Sunday: 11.15am; 12.30pm & 6.00pm
Monday to Friday: 9.15am & 7.00pm
Saturday: 10.00am & 7.00pm
Holy Days: (Vigil Mass 7.00pm), 9.15am; 11.15am & 7.00pm
Bank Holiday: 10.00am
Confessions: Sat 10.30am & 6.30pm.  Eve First Friday: 09.45am & 6.30pm
Fairview (Church of The Visitation of the Blessed Virgin Mary)
Saturday Vigil: 6.00pm
Sunday: 09.30am; 10.45am (Family Mass); 12.00pm & 1.15pm
Monday to Friday: 08.00am & 10.00am
Saturday: 10.00am
Holy Days: 08.00am; 10.00am & 12.00pm
Confessions: Mon-Sat after 10.00am Mass & also 12.00pm-1.00pm on Sat
Corpus Christi, Home Farm Road, Drumcondra
Saturday Vigil: 6.30pm
Sunday: 09.30am & 11.30am
Monday to Friday (except Wednesdays): 10.00am
Holy Days: Same as Weekday Masses